Winners celebrate SummerNight with fun and fireworks!
The Capital Region's biggest block party as seen by kids is eye-opening.
"The judges were wowed by the details the student artists put into their poster entries," said Betsy Sandberg, who chairs the Kids Arts Festival planning committee. Nearly 150 entrants submitted drawings for the contest, divided by age into 8 and younger, nine to 13 and 14­–19.
Eight-year-old Anastasia Witherspoon recalled last year's SummerNight as she clearly depicted the family-friendly activities of the Kids Zone of 2022 on the closed-off streets of Jay and Franklin by City Hall. She included stick figures running through a sprinkler tent the City of Schenectady provided to help cool people off during the 2022 heat wave.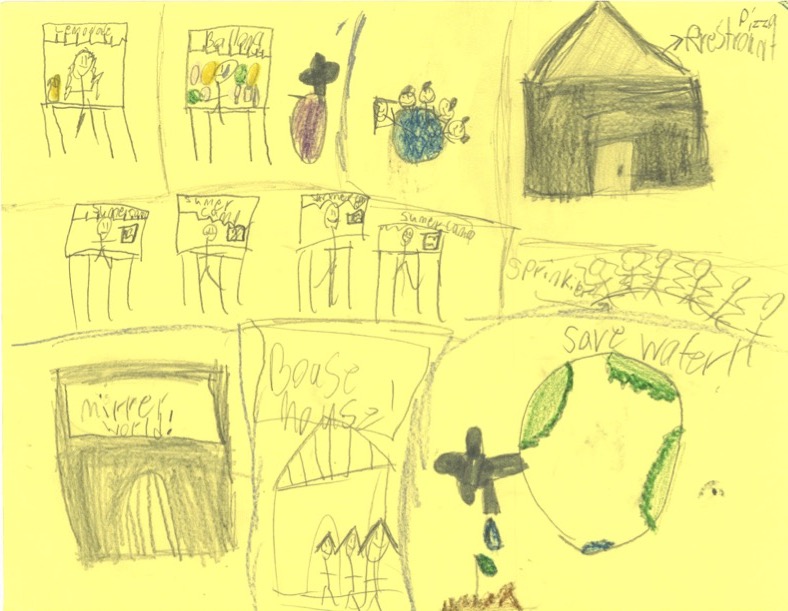 Srihitha Bogadapati won in the most popular age category, 9-13, with an interesting twist. She deliberately drew empty activity tents in the foreground with people watching a talent show.
"We had just taken a lesson in perspective drawing in school," said Bogadapati, 13. "I wanted the focus to be on the talent show but also to include the fireworks and how exciting it is to be at SummerNight."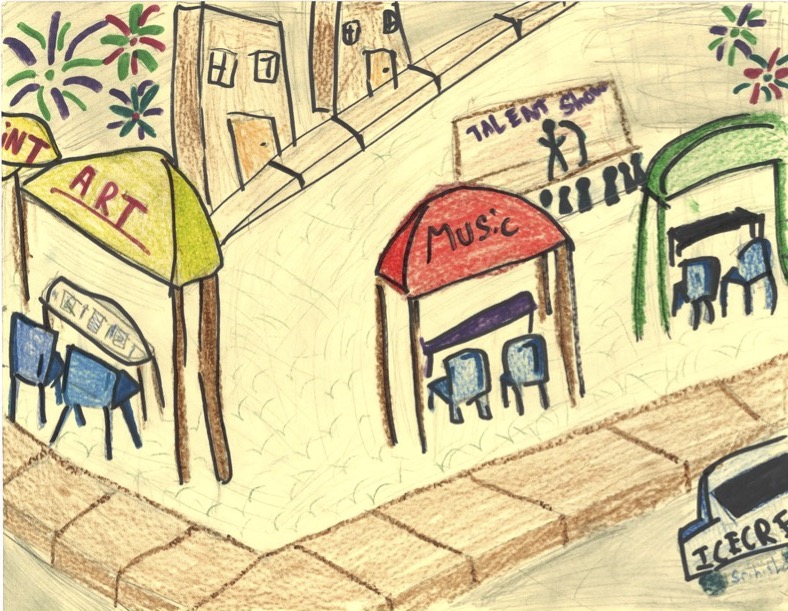 Malachi Witherspoon, the 16-year-old older brother of Anastasia, won in the teen category. He also chose to show perspective in the drawing. Judges were impressed with the way he imagined a rooftop party, complete with a grill while a moon and sun smile their approval over the fireworks and festivities.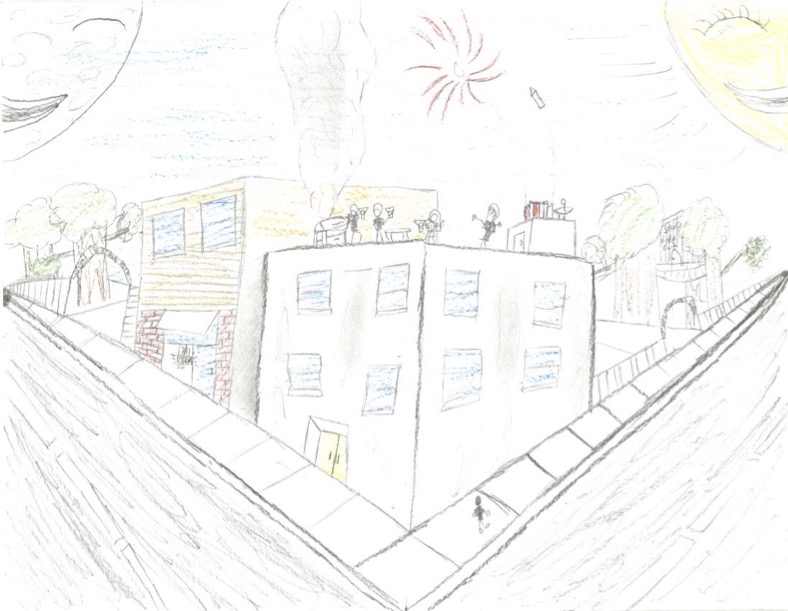 All three are Schenectady County residents and all of the talented winners will receive $100 and their entry will be included for the People's Choice voting from 5:30 to 8 p.m. at the Kids Zone during July 14 SummerNight. That winner will also receive a gift card from the Mohawk Valley Art Shoppe, 101 State St.