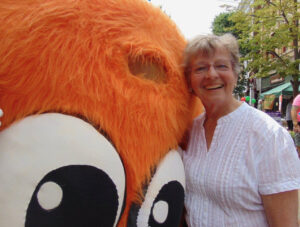 To support the 2020 virtual festival, children in municipal housing will receive art supply kits of crayons, chalk, tape, origami paper, yarns, coloring & construction papers and chock-full of ideas for kids to create their own art. These kits can be used through Arts Week, a series of events planned by the Downtown Schenectady Improvement Corp from June 6-13. Kits highlight the healing art of mandalas as well as just having fun.
These kits are in memory of Karen B. Johnson and Eli I. Taub, two founders of Kids Arts Festival and in honor of two other founders, Joan Gould and Janet Hutchison, thanks to donations from:
Don & Kay Ackerman
Ambition Bistro
M. Sylvia Anapolis
Nancy D. Bell
Erin Breslin
L. Ann Bish
Serena Butch
Miriam Butzel
Jane Cobb
Carla Corina 
Michael Della Rocco
Dorothy M. Foley
Peg Foley
Neil Golub
Eric Johnson
Kent Johnson
Dan, Sandi & Chloe Hanifin
Analine Hicks
Roger Hull
Sharon A. Jordan
Betsy Kay
Dr. Peggy King
Ronald Lagasse
Litz & Litz
Helen MacDonald
Ann Parillo
Hon. Leesa L. Perazzo
The Schenectady Foundation-Robert Carreau
Twitty & Connie Styles
Congressman Paul D. Tonko
Zalucki and Halstead, LLP CPAs
And our friends at:
Want to help fund art supplies for kids?
Gifts of any size are welcome and are tax-deductible. Make checks payable to Kids Arts Festival and mail to 432 State St., Schenectady NY 12305. The sponsor of the event is 440 State Street, Inc., a 501 (c) (3) organization dba the ElectriCity Arts District.