Nearly 200 kids drew how they "Celebrate Summer" for the 28th annual Kids Arts Festival Poster Contest.
Each of the winners reminds us all what it's like to be young and full of brilliant, uninhibited ideas that get to flower unbridled.
And flowers, indeed, were the primary topic of two of the three winning posters.
Nine-year-old Isabella Cook, a recent Georgia transplant and a third grader at Zoller Elementary school while attending her first Kids Arts Festival, loves to "go for walks" and enjoys looking at gardens and flowers. She says she wanted to "do more" with her poster and her bright image with smiling, personified clouds looking down on similarly smiling flowers accomplished just that.
---
In the teen group, 14-year-old Alina Gasanova, a recent graduate of Albany's Hackett Middle School, dazzled judges with an M.C. Escher-like pencil drawing of "my hand drawing a hand along with some flowers."
Gasanova has been coming to Kids ArtsFest since age 7, and, true to the spirit of the event, will put at least some of her prize money towards art supplies.
---
In the youngest group, 7-year-old Haylee Below, who attends Westmere Elementary School in Guilderland, opted for a late in the evening summer sunset, with branches of a backyard tree hovering over the final, waning rays.
"I just love being with family on a beach at the end of the day during the summer," Below said, who said she plans to save all of her prize money.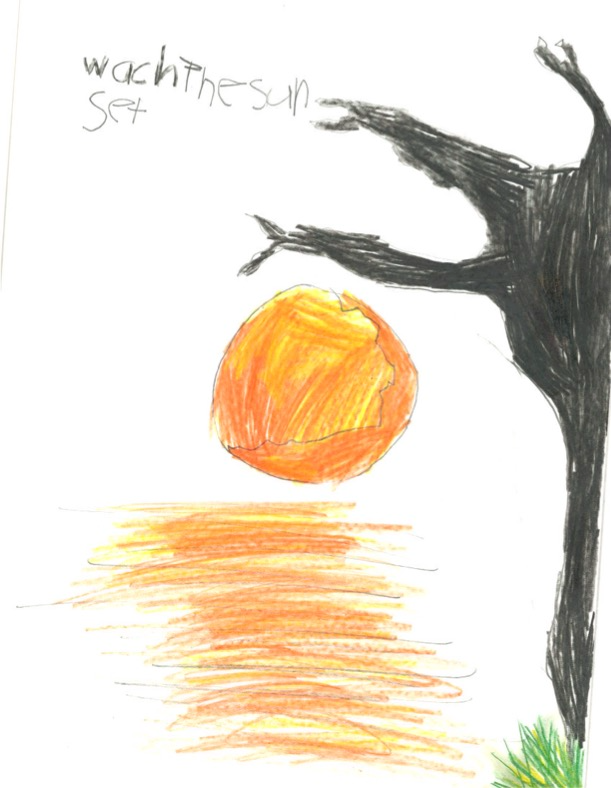 There were 189 entries in the poster contest, sponsored by Nancy Bell in memory of Eli Taub and conducted by the Schenectady County Public Library.